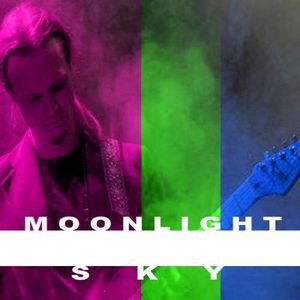 Directly from the band's
MySpace
some words to introduce, from Slovenia, the ProgRock band: Moonlight Sky:
"
MOOONLIGHT SKY, a Slovenia based group, has been enrapturing audiences for quite some time now. As far as genre goes their music could be depicted as progressive rock, although there is more to it than that. The music of MOOONLIGHT SKY is a fusion of different tastes and styles, from rock, jazz, blues up to film score. All of this is presented with a great deal of respect for the music history.

The birth of the band reaches back to year 2000, but the instrumental cast has not changed since: vocals, keyboards, electric guitar, bass and drums. MOOONLIGHT SKY combine the music sensation from the late sixties with the mixing of genres that started with Miles Davis's fusion movement, as well as with modern musical currents. With that they prove that genuine music is not just a fashion whim, but is capable of transcending time.

Through numerous concerts on Slovene as well as on foreign stages and through many collaborations with prominent musicians MOOONLIGHT SKY have grown into a mature band distinguished for their quality concert performances.

In summer 2006 they released their first album with the name Moonlight Sky covering a selection of 9 of their authorial songs. The album is the result of joint work of all the band members and proves that MOOONLIGHT SKY have created a recognisable music image of their own.
"
Andraz Krzic: Keyboards, vocals
Miha Petric: Guitar
Janez Moder: Bass
Ziga Kozar: Drums
Other articles on A&B:
Moonlight Sky review
- A&B -
Can you give us a brief history of Moonlight Sky project ?
- Moonlight Sky -
Moonlight Sky was born in winter of 2000. We had a different drummer and a different singer then, but the guitar (MIHA PETRIC), bass (JANEZ MODER) and keyboards (ANDRAZ KRZIC) are still the same. Our first gig came in the same year with a legendary Yugoslavian guitar player PAVLE KAVEC from the group OKO.
- A&B -
You have done classical studies ?
- Moonlight Sky -
Yes, we had some classical schooling. Our singer had 6 years of classical piano, our guitar player 6 years of classical guitar.
- A&B -
What kind of music you prefer ?
- Moonlight Sky -
ANDRAZ KRZIC: film music, orchestral music, King Crimson, Deep Purple, Led Zeppelin.

MIHA PETRIC: Jimi Hendrix, Mahavishnu Orchestra, John McLaughlin, Trilok Gurtu, Classic Rock, Shakti, Billy Cobham, fusion from the 70', Vlatko Stefanovski, Pink Floyd, Uriah Heep.

JANEZ MODER: fusion, jazz-rock, classic rock, John Mclauglin, Kai Eckhardt, Jaco Pastorius, Trilok Gurtu, Sade, Leb i sol, Vlatko Stefanovski, Led Zeppelin, Uriah Heep, Pink Floyd, The Doors, Miles Davis, John Coltrane, Joni Mitchell, Bjork

ZIGA KOZAR: fusion, classic rock, Trilok Gurtu, Vinnie Colaiuta, Led Zeppelin, John Mclaughlin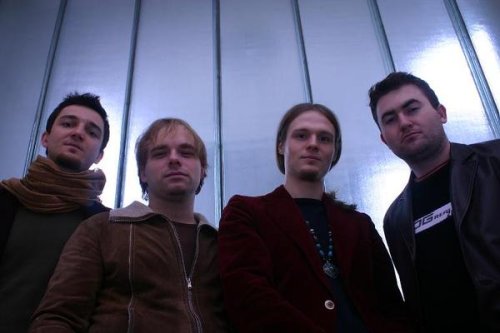 - A&B -
And .. which are your musical influences?
- Moonlight Sky -
We listened (and still do) to a lot of different music in the time when we recorded our first CD, from King Crimson, Deep Purple, Uriah Heep, Pink Floyd and all those great bands from the 60's and 70's, but also to the bands like Leb i sol (Vlatko Stefanovski), Mahavishnu Orchestra, and different versions of Miles Davis' bands and other inovative jazz artists. So the music on our first CD is a mixture of all that.

- A&B -
Do you know other progressive band apart the most famous?
- Moonlight Sky -
With the internet everything is more approachable now, so there are quite a few bands from different parts of the world, that are very good, but perhaps not so famous. I'm just now listening to the music of the bands that will appear at this years POWER OF PROG FESTIVAL and
some is very promising (EGO from Usa are very good). You should also check out ULIXES (Slovenia), LEB I SOL (Macedonia), DAN ZA DEN (Macedonia).

- A&B -
What's about Slovenian Prog Rock scene ?
- Moonlight Sky -
A short answer would be, that the progressive scene here is almost non-existent.
There are a few bands, but that's it. We had some great bands in the past, like BULDOZER, OKO, SFILTROM, but now there are very few. I'd say that we are one of three or maybe four groups that could fall in category of "proggressive rock music". Other groups now are: ULIXES, ZMAJEV REP, BROKEN LOCK, FEEDBACK, BLACK BALOON. The scene here is very small.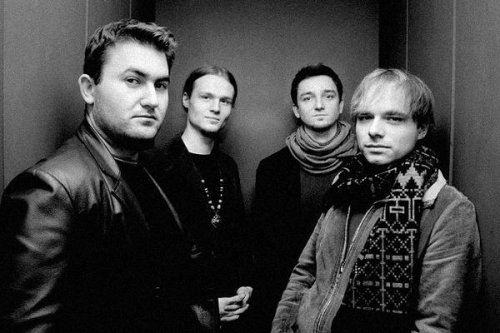 - A&B -
What's about your live performance ?
- Moonlight Sky -
We try to play as much as we can, because our music is ment to be played for audience. Our concerts are much heavier, than the recorded music is.
We have already played a lot in Slovenia, but also in Austria and Croatia and next year we'll probably try to organise some kind of tour throug some european countries.

- A&B -
What are your future plans ?
- Moonlight Sky -
I'm happy to inform you, that we just recorded drums, bass, vocals, and some guitars and some keys for our upcoming CD. It's just two tracks but the're very promising.
The CD has no title yet, but one track is called "When I look into your eyes".
The music on the new CD will be very different from our first one, we are putting more effort on production an on recording itself. The CD should be finished this year.

- A&B -
Thank you very much for your time.
- Moonlight Sky -
You are welcome. Greetings to all italians Prog Rock fans.